Epigraph
For our inaugural episode, we took the #SEABookstoreDay Challenge on Independent Bookstore Day and visited 17 bookstores in/around Seattle, WA. So, without further ado, we are pleased to present you with Drunk Booksellers Episode 1: #SEABookstoreDay!
Bitches in Bookshops
Our brilliant theme music, Bitches in Bookshops, comes to us with permission from Annabelle Quezada. The video is pure genius.
B*tches in Bookshops (a Jay Z-Kanye West parody) from Annabelle Quezada on Vimeo.
Performed by La Shea Delaney (@lashea_delaney) & Annabelle Quezada (@annabelleqv).
Director / Producer / Songwriter - Annabelle Quezada
Director of Photography / Editor - Eliav Mintz
Song Recorded / Mixed by - Stephen Galgano
---
Introduction
In Which Emma and Kim Explain What the Hell This Podcast Is, What They Are Currently Reading, And Make a Rather Tasty Beverage Out of Items Scavenged From Kim's Nearly-Empty Fridge
[3:15] Dare Me by Megan Abbott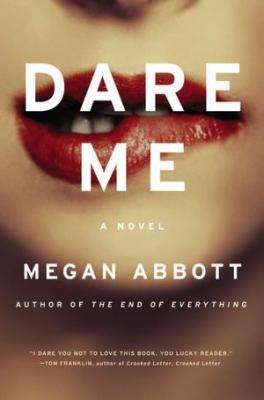 Also mentioned: The Fever by Megan Abbott
[3:53] The Gospel of Loki by Joanne M. Harris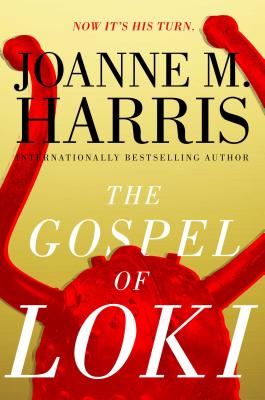 Also mentioned: Chocolat by Joanne M. Harris, Zombies, Run, The Avengers
[5:08] Sisters of the Revolution: A Feminist Speculative Fiction Anthology edited by Ann and Jeff VanderMeer
[6:10] Land of Love and Drowning by Tiphanie Yanique
[7:04] Why We Buy: The Science of Shopping by Paco Underhill
[7:24] Shiver by Maggie Stiefvater
---
Chapter I
In Which Our Heroes Begin Their Epic Quest for #SEABookstoreDay, Traversing Land and Water to Visit the First Five Stores
[11:40] Liberty Bay Books, Poulsbo
Suzanne Droppert recommends Station Eleven by Emily St John Mandel
[13:15] Eagle Harbor Book Company, Bainbridge Island
René Kirkpatrick recommends The Martian by Andy Weir
[14:55] Seattle Mystery Bookshop, Pioneer Square
Fran Fuller recommends The Coldest Girl in Coldtown by Holly Black
Also mentioned: The Darkest Part of the Forest by Holly Black, The Chronology of Water by Lidia Yuknavitch
[16:50] Fantagraphics Bookstore & Gallery, Georgetown
Larry Reed recommends Black River by Josh Simmons
[19:03] Queen Anne Book Company, Queen Anne
Wendy Wieking recommends Bettyville: A Memoir by George Hodgman
---
Chapter II
In Which Our Heroes Continue to Circumnavigate Seattle, Discover Booze in a Globe, and Meet #TeamSasquatch
[21:18] Island Books, Mercer Island
Roger Page recommends Grandma Gatewood's Walk: The Inspiring Story of the Woman Who Saved the Appalachian Trail by Ben Montgomery
[23:53] Parkplace Books, Kirkland
Rebecca Willow recommends Snow Hunters by Paul Yoon
[25:28] Bonus Sasquatch Sighting!
Haley Stocking, Publicist at Sasquatch Books, recommends Little Kunoichi, The Ninja Girl by Sanae Ishida
Also mentioned: Book Lust by Nancy Pearl, Larry Gets Lost, Elliott the Otter: The Totally Untrue Story of Elliott, Boss of the Bay by John Skewes
Check out #TeamSasquatch's Independent Bookstore Day Storify, tracking their shenanigans throughout the day. HOW DID WE MISS THE MIMOSAS AT LIBERTY BAY?
[26:53] Third Place Books, Lake Forest Park
Robert Sindelar recommends Barefoot Dogs by Antonio Ruiz-Camacho
[28:44] Edmonds Bookshop, Edmonds
Mary Kay Sneeringer recommends The Painter by Peter Heller
Also mentioned: Seattle Reads
Also mentioned: My Body is a Book of Rules by Elissa Washuta
[31:14] Book Larder, Fremont
Lara Hamilton recommends A Modern Way to Eat by Anna Jones
Also mentioned: Short Stack Editions
[32:40] Open Books: A Poem Emporium, Wallingford
John W. Marshall recommends Sorrow Arrow by Emily Kendal Frey
---
Chapter III
In Which Our Exhausted Heroes Make Brick Music, Drink a Well-Deserved Beer, and Are Crowned Indie Bookstore Champs
[36:26] University Bookstore, U District
Brad Craft recommends How I Shed My Skin: Unlearning the Racist Lessons of a Southern Childhood by Jim Grimsley
Also mentioned: Serial Doodler by Brad Craft
[37:22] Mockingbird Books, Greenlake
Jesse Miller recommends El Deafo by Cece Bell
Also mentioned: The Glass Sentence by S. E. Grove, Roller Girl by Victoria Jamieson
[39:26] The Secret Garden Bookshop, Ballard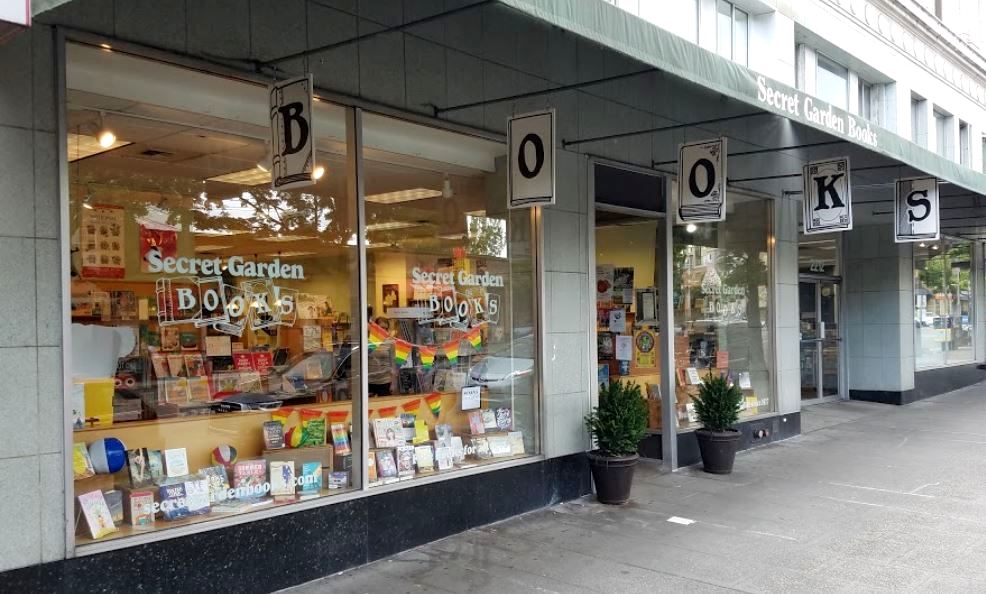 Kelsey recommends The Gigantic Beard That Was Evil by Stephen Collins
Also mentioned: Ms. Marvel Vol 2: Generation Why by G Willow Wilson
[42:30] Phinney Books, Phinney Ridge
Tom Nissley recommends Fierce Attachments by Vivian Gornick
Also mentioned: The Odd Woman and the City by Vivian Gornick, Phinney by Post
[45:30] Third Place Books, Ravenna
Alex recommends Butterflies in November by Auour Ava Olafsdottir
Also mentioned: Cloud Atlas by David Mitchell
[48:32] The Elliott Bay Book Company, Capitol Hill
Kenny Coble recommends Never Let Me Go by Kazuo Ishiguro
Also mentioned: My Ideal Bookshelf by Jane Mount
---
Epilogue
In Which the Drunk Booksellers Go Out Dancing, Visit More Bookstores, Befriend Cats, And Realize They Forgot About Kenny
Bonus bookstores! Phoenix Comics & Games, Twice Sold Tales
Also mentioned: Palimpsest by Catherynne Valente
---
Endnotes
Corrections & Clarifications
- Small Beer Press is Kelly Link's press, not her publisher (though Small Beer Press was the original publisher of Stranger Things Happen and Magic for Beginners, which means Emma now has a new quest to find a Small Beer Press edition of Magic for Beginners).
- Maggie Stiefvater's last name is pronounced Steve-Otter. Proof:
- We mentioned a Tomb Raider display on multiple occasions. The display is actually for the TombQuest series by Michael Northrop, rather than the Tomb Raider video game & movie franchise. Here's a picture from The Secret Garden Bookshop:
As opposed to: