In Episode 6, we chat with Josh Christie, manager at Sherman's Books and Stationery in Portland, ME. Get excited.
You also can stream the episode on iTunes and Stitcher. Find us on Tumblr at drunkbooksellers.tumblr.com. Follow us on Twitter at @drunkbookseller for updates, book recs, and general bookish shenanigans.
Epigraph
Bitches in Bookshops
Our theme music, Bitches in Bookshops, comes to us with permission from Annabelle Quezada. It's the best.
Introduction [0:30]
In Which We Drink Strong Stouts and Cat Valente Singing in Russian for a Talent Show
Josh is the perfect guest for Drunk Booksellers. He is the manager and book buyer at Sherman's Books and Stationery in Portland, Maine (not Oregon). He's also the co-author of Maine Outdoor Adventure Guide and The Handbook of Porters & Stouts, as well as the author of Maine Beer: Brewing in Vacationland. In his spare time, he's an adjunct professor on the The Maine Brew Bus and a co-host of The Bookrageous Podcast.
Drink of the Day: As one might expect from a stout & porter expert, Josh gave us three options for our drink of the day.
Lion Stout
Guinness Foreign Extra Stout
Anchor Porter
Josh is reading Drinking in America: Our Secret History by Susan Cheever, Judge This by Chip Kidd, and The Beer Bible by Jeff Alworth.
Kim's reading Tuesday Nights in 1980 by Molly Prentiss (pubs April 2016) and Welcome to Night Vale by Joseph Fink & Jeffrey Cranor.
Emma's reading Thunderstruck & Other Stories by Elizabeth McCracken, Nimona by Noelle Stevensen, Radiance by Catherynne M. Valente (also mentioned Six-Gun Snow White)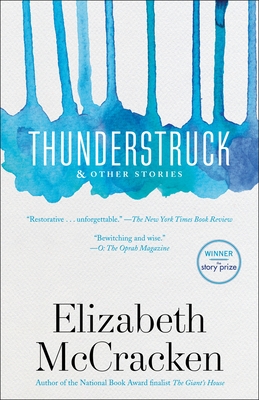 Books we're excited about:
Chapter I [20:17]
In Which We Love Everything Except Rap and Polka, Particularly Maps
Sherman's Books & Stationery has 5 locations in Maine, with a 6th opening in 2016.
Most surprising bestseller (other than adult coloring books): The Historical Atlas of Maine, edited by Stephen J. Hornsby
Also mentioned: Deep Down Dark: The Untold Stories of 33 Men Buried in a Chilean Mine, and the Miracle That Set Them Free by Hector Tobar, All the Light We Cannot See by Anthony Doerr
If maps and books are your thing, definitely check out Plotted: A Literary Atlas by Andrew Degraff and Daniel Harmon . We all love it so hard.
From Plotted: A Wrinkle in Time by Madeleine L'Engle
Chapter II [32:23]
In Which We Lust after Built-in Bookshelves, Love Everything Except Rap & Polka
Josh loves some good narrative nonfiction: Mary Roach, Erik Larson, Stacy Schiff, John Muir, and Ralph Waldo Emerson
Kim and Emma get overexcited about handselling nature essays to Josh. Emma loves Limber by Angela Pelster. Kim's excited about Annie Dillard's forthcoming collection, The Abundance: Narrative Essays Old and New (pubs March 2016).
Josh recs the Best American series, particularly Best American Sports Writing
Go read anything published by Write Bloody. Especially Andrea Gibson (start with Pole Dancing to Gospel Hymns).
Chapter III [41:06]
In Which We Love Maps and Weirdos, Learn that Maine is More Than Just Lighthouses & Lobsters,
Josh's Wheelhouse includes books with maps, character indexes, and anything that's super weird, such as Mort(e) by Robert Repino
Josh's very practical Station Eleven/Wild book: SAS Survival Guide by John Lofty Wiseman
Josh's real Station Eleven/Wild book: Infinite Jest by David Foster Wallace
Go-To Handsell: Tiny Beautiful Things: Advice on Love and Life from Dear Sugar by Cheryl Strayed, The Lobster Kings by Alexi Zentner
Generally Impossible Handsells: Poetry and Graphic Novels
If you're not a graphic novel reader yet, start with Fun Home by Alison Bechdel, The Sculptor by Scott McCloud, or Habibi by Craig Thompson
That annoying Slate article that Josh mentions can be found here: Don't Support Your Local Bookseller. Feel free to read it if you feel like angrily ranting at everyone you interact with for the next few years.
Epilogue [51:27]
In Which Josh Tells Us About His Awesome Bookish Wedding and Where You Can Find Him On the Internet
Josh and his wife gifted each other literary tattoos as wedding presents, because they're the coolest. Josh is getting the the Escapist's key from The Amazing Adventures of Kavalier & Clay by Michael Chabon and his wife is getting the the Brakebills seal from Lev Grossman's The Magicians. Totes adorbs, right?
Favorite Bookstore other Than Your Own: WORD (aw, yeah!), Harvard Book Store, Porter Square Books, Northshire Bookstore
Favorite Literary Media: PANELS, Reading Aloud Podcast
If you're not listening to Bookrageous, go remedy that immediately. We love it so hard.
Find Josh on the interwebz at:
You should probably follow us on Twitter @drunkbookseller if you're not doing so already. We're pretty cool.
Emma tweets @thebibliot and writes nerdy bookish things for Book Riot. Kim occasionally tweets at @finaleofseem.
Make sure you don't miss an episode by subscribing to Drunk Booksellers from your podcatcher of choice. Also, if you read this far in the show notes, you should probably go ahead and rate/review us on iTunes too. The only compensation we get from this podcast is a nerdy ego-boost, so we'd love to hear how much you're digging it.