Epigraph
Oh hai, friends. Remember us? Sorry for the hiatus, but we're back! For episode 10, we're thrilled to be chatting with Amy Stewart and Scott Brown of Eureka Books in Eureka, CA. Get psyched.
We apologize for the extended delay in episodes, and promise to post more often now that Emma has completed her cross-country move. Apparently moving across the country is time-consuming and stressful. Who knew?
This episode is sponsored by Books & Whatnot, the daily newsletter dedicated to books, bookselling, and bookish folk. Brought to you by Beth Golay. Check out the newsletter archive here. Follow on Twitter at @booksandwhatnot.

Introduction
In Which There Will Be Cats. And Gin. And Books.
Amy Stewart is the author of (among other things) Drunken Botanist, Girl Waits with Gun, Lady Cop Makes Trouble. She and her husband, Scott, are co-owners of Eureka Books in Eureka, CA.
We're drinking Girl Waits with Gin (gin & tonic). Amy recommends using tonic syrup (available at your local fancy liquor store), but Fever-Tree tonic is a solid backup.
Emma is reading: I'll Tell You In Person by Chloe Caldwell, Joyride by Jackson Lanzing, Collin Kelly, Marcus To, and Irma Kniivila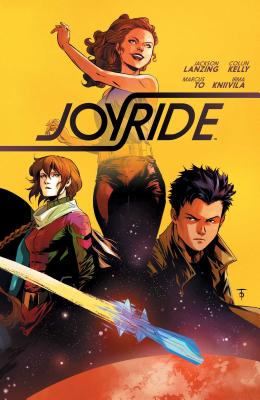 Scott is reading: Chaos Monkeys: Obscene Fortune and Random Failure in Silicon Valley by Antonio Garcia Martinez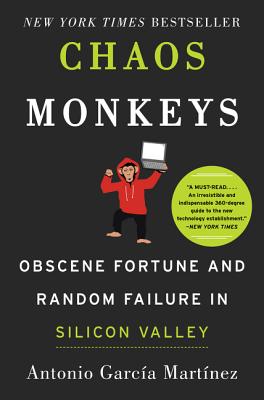 Amy is reading: The Gypsy in the Parlour by Margery Sharp (who, fun fact, wrote the Rescuers!) and Rules of Civility by Amor Towles
Kim is reading: On Trails: An Exploration by Robert Moore, You Can't Touch My Hair: And Other Things I Still Have to Explain by Phoebe Robinson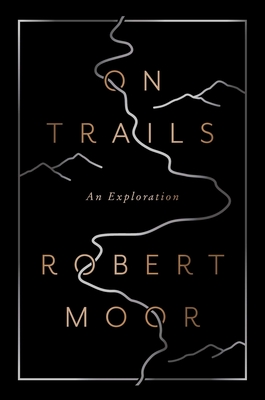 New & Forthcoming Books We're Excited About
Also mentioned: Legs Get Led Astray by Chloe Caldwell, So Sad Today by Melissa Broder, Weapons of Math Destruction: How Big Data Increases Inequality and Threatens Democracy by Cathy O'Neil, Thinking, Fast and Slow by Daniel Kahneman
Chapter I [22:25]
In Which We Learn About Fake Harry Potter Books, Bullshit California Laws, and LITSY!
Eureka Books is really pretty. Check it:
Antiquarian books are weird to booksellers in the new book world. Here's a primer from the ABAA.
A first edition signed copy of Ready Player One by Ernest Cline is apparently worth shit. Kim's annoyed at herself for failing to monetize her book collection.
More on the California Autograph Law
You guys. Fake Harry Potter books are a thing and they are... weird. LOOK AT THIS SHIT:
You'd think weed folk would dig Cannabis Cocktails, Mocktails & Tonics: The Art of Spirited Drinks and Buzz-Worthy Libations by Warren Bobrow. Sorry, Amy.

Litsy is great. It's Instagram for books. Come experience the internet sans trolls. The internet isn't just trash, y'all. Check out #getindie for all the fuzzy bookstore feels.
Join the Out of Print t-shirt club. We just made that up organically. It's cool. We're cool. You can be cool too.
Chapter II [36:40]
In Which We All Have Too Many New Yorkers Piled Up In Our Apartments/Houses, Junot Diaz is the New Shakespeare, and You Can Learn to Craft Vagina Ornaments
Amy's desert island picks: Charles Dickens: David Copperfield or Great Expectations. Or all of those New Yorkers that pile up in your house that you keep meaning to read.
Scott's Station Eleven picks: The Road by Cormac McCarthy, The Walking Dead series, A Farewell to Arms by Ernest Hemingway
Scott's Go to handsell: The Sisters Brothers by Patrick DeWitt
The epic LOL/OMG Display: Crap Taxidermy by Kat Su, books by The Oatmeal, Crafting with Feminism: 25 Girl-Powered Projects to Smash the Patriarchy by Bonnie Burton, How to Talk to Your Cat about Gun Safety: And Abstinence, Drugs, Satanism, and Other Dangers That Threaten Their Nine Lives by Zachary Auburn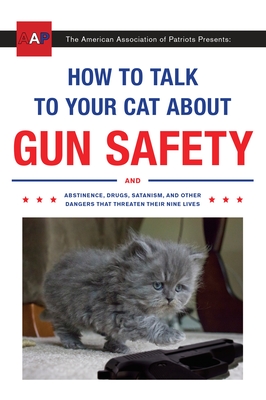 Scott's impossible hand sell: A Void by Georges Perec
Bookseller confession: Once again, they haven't finished Harry Potter.
Favorite bookstores (other than Eureka): Powell's, natch. Also, all the feels for Bookshop Santa Cruz.
Favorite lit media: Amy. Also, RIP Bookslut & The Toast.
You can find Amy all over the internet:
Eureka Books can be found IRL across from the gazebo. Obvi.
Epilogue
You can find us on Twitter at @drunkbookseller. Unsurprisingly, we tweet more than we post episodes. But not by, like, that much, so don't get your hopes up. We're v clever tho.
Emma tweets @thebibliot and writes nerdy bookish things for Book Riot. Her most recent post, 25 Picture Books that Promote Empathy and Respect, is really important... particularly right now.
Kim tweets occasionally from @finaleofseem, but tries to focus her social media energy on @drunkbookseller and playing nerdy #BookGames on the @ElliottBayBooks account when the store is slow.