Epigraph
WORD Bookstore in Jersey City, NJ. Find her on the internet @BookArista.
---
Introduction
In Which We Discuss Rainbow Sidewalks, Binge-Reading, Going Broke on July 14th, and Adult Chocolate Milk
[1:43] The Ghost Network by Catie Disabato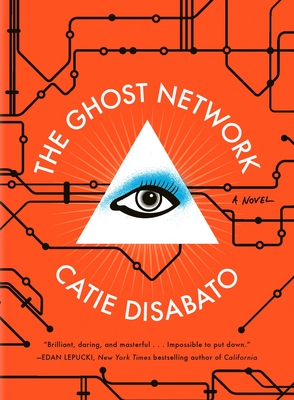 [2:25] Dryland by Sara Jaffe (pubs 1 Sept 2015)
[2:38] Fates and Furies by Lauren Groff (pubs 15 Sept 2015)
[3:13] Cleopatra: A Life by Stacy Schiff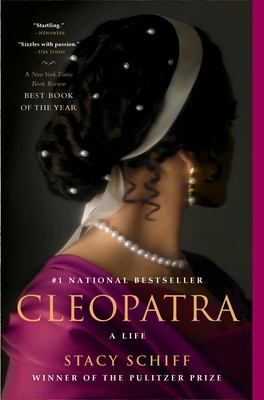 Emma's Read-Brag: 5 books in 1 day
July New Releases!!
[5:10] The Small Backs of Children by Lidia Yuknavitch (pubs 7 July 2015)
IRL Bonus! Hang out with Kim at Lidia's reading at Elliott Bay Book Company on July 14th. NYC-folk can catch Lidia in conversation with Kate Zambreno on July 21st at McNally Jackson.
[6:03] Go Set a Watchman by Harper Lee (pubs 14 July 2015)
Also mentioned: The Hunger Games by Suzanne Collins, Grey: Fifty Shades of Grey as Told by Christian by E. L. James
[6:44] Armada by Ernest Cline (pubs 14 July 2015)
Also mentioned: Ready Player One by Ernest Cline
[7:05] The Golden Specific by S. E. Grove (pubs 14 July 2015)
Also mentioned: The Glass Sentence by S. E. Grove
[7:30] Between the World and Me by Ta-Nehisi Coates (pubs 14 July 2015)
Drink(s) of the Day
The Jules Verne (hat tip to Natalie, bartender extraordinaire at Barcade Jersey City): Stumptown Cold Brew with Chocolate w/ Kraken Black Spiced Rum
Like Vodka for Chocolate: Vodka (probably from a plastic jug) w/ Yoo-hoo
---
Chapter I
In Which Katelyn Sucks at Restaurant-Work and Begins a Career in Bookselling Instead, Your Hosts Discuss Post-Apocalyptic Fiction, and Emma Decides Her Next Tattoo
Let's visit Katelyn's first bookstore, Bogart's Books and Cafe in Millville, NJ!
Seriously, though, can we talk about their advertising? The Humphrey Bogart dog. Ponderers of meaning. Shiny happy people. I just... I can't even. It's so good.
Ahem. Moving on to WORD...
Join Katelyn's book group, Much Ado About Classics, at WORD Jersey City or check out one of WORD's other book groups in Jersey City or Brooklyn.
[16:40] Bookseller confession: Katelyn kinda hated A Christmas Carol: And Other Christmas Books by Charles Dickens
[20:12] Katelyn's favorite book of all time: Mort(e) by Robert Repino
[21:25] Post-Apocalyptic Fiction: The Dog Stars by Peter Heller
Also mentioned: Echo of the Boom by Maxwell Neely-Cohen, Good Omens: The Nice and Accurate Prophecies of Agnes Nutter, Witch by Neil Gaiman and Terry Pratchett, Station Eleven by Emily St John Mandel
[23:25] Bats of the Republic: An Illuminated Novel by Zachary Thomas Dodson (pubs 6 Oct 2015)
Also mentioned: Featherproof Books
[25:48] Katelyn's Station Eleven Book: The Hitchhiker's Guide to the Galaxy by Douglas Adams
[27:55] Katelyn's Wild Book: Jonathan Livingston Seagull by Richard Bach
[28:35] Kim's Station Eleven/Wild Book: Adrienne Rich's Poetry and Prose
[28:51] Kim's Desert Island Book: The Complete Calvin and Hobbes by Bill Watterson
[29:27] Emma's Station Eleven: Stranger Things Happen by Kelly Link
[29:55] Emma's Wild Book: The Girl Who Circumnavigated Fairyland in a Ship of Her Own Making by Catherynne M. Valente
[30:08] Radiance by Catherynne M. Valente (pubs 20 Oct 2015)
---
Chapter II
In Which We Discuss Lying to Customers Handselling Strategies, Grad Gifts, and Rad Italian Women Writers
[31:05] Katelyn lied about reading The Sound and the Fury by William Faulkner. But she remedied the situation, so it's all good.
[32:16] If you liked Gone Girl by Gillian Flynn, you'll love The Girl on the Train by Paula Hawkins. Not that Kim has read either. She just knows these things because #bookseller.
[32:39] How about a literary horror novel about a plague of insomnia? Read Black Moon by Kenneth Calhoun.
[33:18] Or maybe a tough cool broad book? Grab Saint Mazie by Jami Attenberg.
[34:11] College grad required reading: Adulting: How to Become a Grown-Up in 468 Easy(ish) Steps by Kelly Williams Brown
[34:58] Katelyn's epic grad gift
We Should All Be Feminists by Chimamanda Ngozi Adichie
Mort(e) by Robert Repino
[36:45] Katelyn purchased My Brilliant Friend by Elena Ferrante from our friends at The Community Bookstore on Independent Bookstore Day.
[37:12] Need more Italian writers? The First True Lie by Marina Mander
[38:01] Emma yells at Katelyn because SHE'S NEVER READ HARRY POTTER. WHAT'S THE HOLD UP, KATELYN?
[39:41] Mark Z. Danielewski (author of House of Leaves) is writing a ridiculously long 27 volume series, beginning with The Familiar, Volume 1: One Rainy Day in May. We talked about this for a lot longer but - unlike some people - we decided to edit.
---
Chapter III
In Which Kim Wonders What People Think of Her, We Get Really Suspicious of Green Things, and Customers Worry About Disappointing Emma
[40:55] Kim gets freaked out by being handsold Tampa by Alissa Nutting
[41:57] Katelyn's impossible handsell: The New World by Chris Adrian and Eli Horowitz. Cutting people's heads off and a story of sad marriages... what's not to love?
[43:01] Jeff VanderMeer's Southern Reach Trilogy was released individually as three paperback volumes - Annihilation, Authority, and Acceptance - before being released as a gorgeous single-volume hardcover edition, Area X.
[44:12] People buy Uprooted by Naomi Novik from Emma, even though it's in hardcover, to avoid making her cry. Real footage of a passionate bookseller handselling a book:
Originally posted by t4lkn3rdyt0m3
Katelyn's favorite literary media: Book Riot The Podcast, All the Books, Two Book Minimum
---
Epilogue
In Which Katelyn Can Be Found In All Ways on the Internets
You can follow Kim on twitter @finaleofseem, but she doesn't really post much there, so you might as well just follow Emma at @thebibliot and call it a day. Also, read all of Emma's posts at Book Riot, because she's a nerd and it's wonderful.