Epigraph
For our third episode, we interview Kevin Sampsell, bookseller at Powell's Books in Portland, OR.
---
Introduction [0:30]
In Which Emma & Kim Feel Like Literary Underachievers Compared to Kevin's Many Bookish Pursuits, Then We Order Lifestyles
[0:43] When he's not bookselling at Powell's Books, Kevin runs the small press Future Tense Books, along with their new ebook imprint Instant Future. He's also the author of A Common Pornography: A Memoir and This is Between Us, as well as the editor of Portland Noir.
[1:13] Drink of the Day: The Lifestyle - Jameson Irish Whiskey and ginger ale (from Ablutions: Notes for a Novel by Patrick deWitt)
Chapter I
In Which We Discuss Rad Trans & Queer Books, Talk About Customer Anti-Merchandizing Techniques, and Discover that Kevin is a Greasy Buddy Holly
[2:35] Emma's reading Witches of America by Alex Mar (pubs 20 Oct 2015)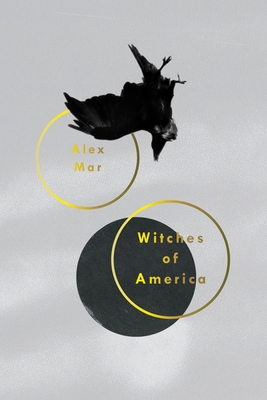 [2:54] Kim's reading Furiously Happy: A Funny Book about Horrible Things by Jenny Lawson (pubs 22 Sept 2015)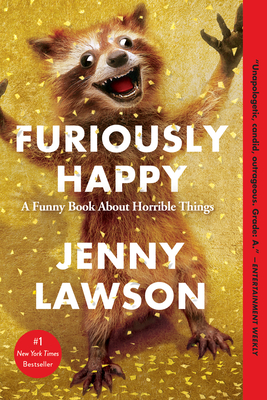 Also mentioned: Let's Pretend This Never Happened: (A Mostly True Memoir) by Jenny Lawson
[3:28] Trans/Queer books!
Also mentioned: the Tin House Writer's Workshop, Bad Blood Reading Series
[8:36] Kevin is reading SO MANY GOOD BOOKS RIGHT NOW
[14:37] August Releases!!
Chapter II
In Which Kevin Discusses Working at Powell's (Largest Bookstore in the World?), The Power of Small Presses, and Publishing E-Books
[20:58] Powell's City of Books Store Map
[23:46] White Elephants: On Yard Sales, Relationships, and Finding What Was Missing by Katie Haegele
[24:20] Weirde Sister by James Gendron (coming 2016 from Octopus Books - check out an excerpt to get psyched)
[24:39] Sexual Boat (Sex Boats) by James Gendron
[32:56] Some authors that have moved between Small Presses and Big Publishers:
Alissa Nutting -

Unclean Jobs for Women and Girls

,

Tampa

Lindsay Hunter - Daddy's, Don't Kiss Me,

Ugly Girls

Maggie Nelson - Bluets

Small Presses Mentioned: Starcherone, Featherproof, Wave
[36:10] Future Tense's e-book imprint Instant Future
[36:44] Starvation Mode by Elissa Washuta (author of My Body is a Book of Rules)
Chapter III
In Which We Talk About Even More Awesome August Releases, Kevin Observing Customers Buying His Book, Author Crushes, and MORE BOOKS
[40:22] More August Releases:
Dome of the Hidden Pavilion: New Poems

by James Tate

New American Stories

, edited by Ben Marcus (who previously edited

The Anchor Book of New American Short Stories

)
Pro-tip: the bathroom at Powell's is upstairs in the Purple Room. Now you know.
[44:05] Kevin's Go-To Handsells
A Complicated Kindness

by Miriam Toews (available in paperback Jan 2016)

Stories in the Worst Way

by Gary Lutz
Also mentioned: All My Puny Sorrows by Miriam Toews, Home Land by Sam Lipsyte
[46:57] Kevin's Impossible Handsells
Tiger, Tiger

by Margaux Fragoso
Diary of a Teenage Girl: An Account in Words and Pictures by Phoebe Gloeckner
Also mentioned: George Saunders, Lydia Davis, Barry Hannah, Donald Ray Pollock
[48:45] How to Keep Up with ALL the Books?
[49:00] Reading Backlist: Fahrenheit 451 by Ray Bradbury
[49:30] Short chapters: Dept. of Speculation by Jenny Offill
[50:17] Kevin's Station Eleven/Wild/Desperate Desert Island Books books
[Collage by Kevin Sampsell, using the cover of Sorrow Arrow by Emily Kendal Frey]
[52:07] Kevin's Favorite Bookstores (other than Powell's)
Skylight Books in Los Angeles, CA
McNally Jackson in New York City, NY
Reading Frenzy in Portland, OR
[52:46] Kevin's Favorite Literary Media
OTHERPPL with Brad Listi Podcast (Kevin was on Episode 227)
Noon Literary Annual
[53:50] Last Book Kevin Gifted: Do It Yourself Guide To Fighting the Big Motherfuckin Sad by Adam Gnade
Also mentioned: Dear Shane: a Mental Health Resource About Staying Alive by Craig Kelly
Epilogue
In Which Kevin Tells Us All the Places YOU Can Find Him On the Internets
Find Emma on Twitter @thebibliot and writing nerdy bookish things for Book Riot. Kim occasionally tweets at @finaleofseem. And you can follow both of us [as a podcast] on Twitter @drunkbookseller!
Okay, don't forget to subscribe using your podcatcher of choice and hey maybe rate us if you like the show. Mmmkay byeee.